EASTERN OFFICIALS ASSOCIATION
Baseball
Eastern Officials Association (EOA) Baseball Umpires are dedicated to providing the highest quality officiating for all levels of competition in the greater Hampton Roads area, including parts of eastern Virginia and North Carolina.
EOA umpires include officials with professional, collegiate, scholastic, and recreation experience. Our intense training program is designed to provide both new and veteran umpires with the skills, mechanics, and rules needed to effectively officiate baseball in a professional manner.
EOA Baseball Umpires are certified to officiate: NCAA, NFHS (VHSL), PONY, Little League, American Legion, AAU, Nations, and USSSA. With over 6500 games assigned each year, EOA is always looking to add to our umpiring ranks.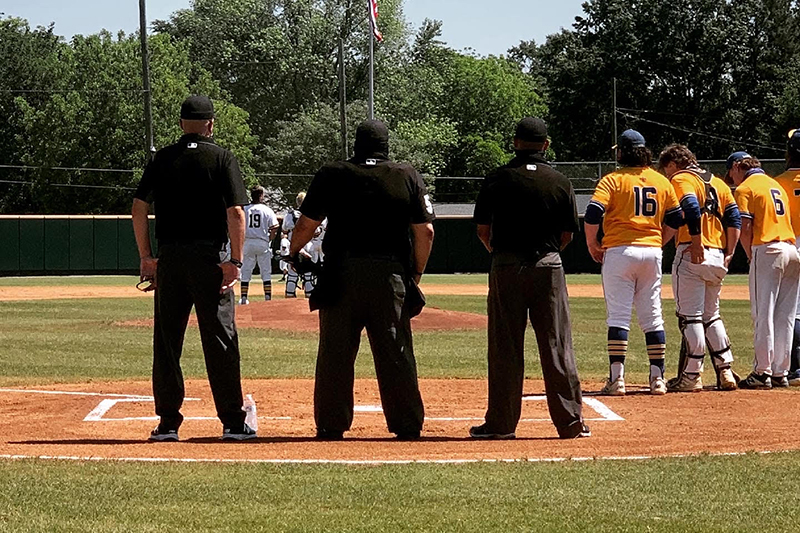 Jesse West
Baseball Commissioner
Official
Baseball Commissioner 2023 – Present
Baseball Committee Member 2020 – Present
Baseball Bullet Alexander Award Recipient 2022
Baseball Bob Hood Memorial Award Recipient 2020
Graduated from Wendlestedt Umpire School 2017
MEAC Baseball Umpire 2019 – Present
NCAA Baseball Umpire 2018 – Present
MLB Draft League Umpire 2021 – Present
New England College Baseball League Umpire 2017 – Present
Coastal Plains League Umpire 2020-Present
VHSL Baseball Umpire 2017 – Present
CAA Baseball Umpire 2023 – Present
NEC Baseball Umpire 2022 – Present